Ernest thought he would live a happy life in this orchard. But then, there has been this hellish din and blades gouged his flesh.
Some kind soul brought him to the "Refuge du hérisson" where he was well taken care of but, as he's been seriously maimed, he stayed there and became its mascot.
Ernest has a good life now, but his jaw injury made him camera-shy. His friend Obelix kindly accepted to replace him. She has been burnt on half her body and taken care of by "Le Sanctuaire des Hérissons" which pic is courtesy of.
Lucky for Ernest and the other hedgehogs, specialized shelters now take care of them. Many thanks to all those devoted people!
The ultimate form of compassion : helping while expecting nothing else than the contentment to rescue the humblest and most disregarded creatures.
A mine of information
Nice and devoted volunteers.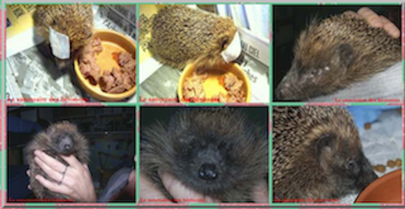 Saucisse, a blind hedgehog was rescued by the sanctuary.
She's all right now and was even able to take her bearings in her new home.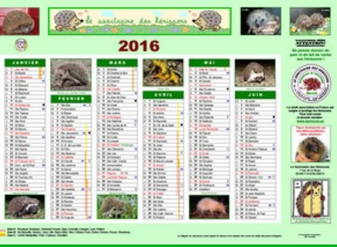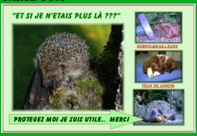 For sale,  to support the sanctuary.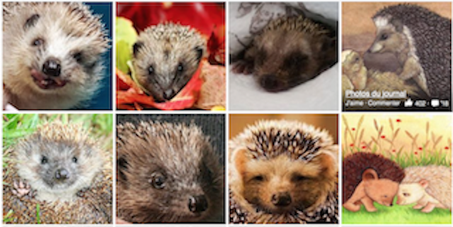 Hibernation starts in October. Vulnerable hedgehogs are in danger. Advice is given in post dated November the 8th.
If you know of similar actions, don't hesitate to share the information.